23.8.2017, MS Soco – WINNING TEAM of the British 24 Hour Prokart Endurance Championship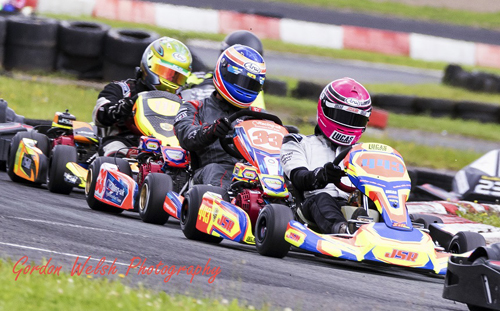 Last weekend the British 24-hour Prokart Endurance Championship round took place at Teesside.  
Howard Lucas entered a strong line up of drivers in the MS Soco Select kart consisting of Dan Crossley, Paul Wilkins, Dave Robinson, Romano Franssen and Fabio Paoleschi.
At the front, it was not so much a race, it was more of a war between MS Soco Select, Q Racing, and MS JSR. All three teams had problems at some stage of the race, mechanical or monsoon related. MS Soco Select's winning margin after 24 hours was 30.109 seconds. That equates to 0.028 per lap........That is close in anyone's book. 
The entry was top quality in all the classes and this was reflected in the closeness of the racing.