Racing - season 2006
20.12.2006
Wertes MS-Team !
Danke für die Bereitstellung eines MS-Chassis zum Testen.
Da ich 2006 mit meinen alten Chassis etwas Probleme mit der Stabilität hatte,
untersuchte ich Ihr Chassis gleich in dieser Hinsicht. Die sehr guten Schweißnähte 
und stabilen Achsschenkel sagten mir gleich etwas über die gute Verarbeitung aus.
Nun war ich auf die Probefahrt gespannt.
Die selbstnachstellende Bremse war bis zu diesen Zeitpunkt in meinen Augen nur was für Hobbyfahrer, aber nach ca 6 Runden war ich vom gleichmäßigen Bremspunkt ohne nachzujustieren begeistert.
Leider waren alle Tests bei kalten Wetteraber auch in diesen Situationen konnten wir im Vergleich zu anderen Fahrern unser MS-Chassis gut abstimmen und gleich gute Zeiten fahren.
In Vorbereitung auf die Saison 2007 bin ich viele verschiedene Chassis anderer Hersteller gefahren und mit dem MS teste ich auch schon ca 1 Monat ,deshalb kann ich mir ein Urteil erlauben.
In meinen Augen ist das MS RCA 26 auf jede Situation abstimmbar und schnell.
In Wackersdorf und Liedoldsheim konnte ich sehr schnelle und konstante Zeiten fahren ,was mich sicher macht ,dass ich 2007 auf MS die Chance habe meinen Titel in der RMC zurückzuholen und in der Euro gut abzuschneiden.
Gruß Toni
www.toni-greif.de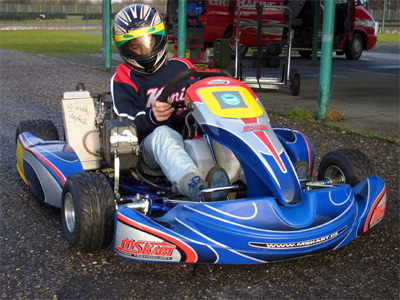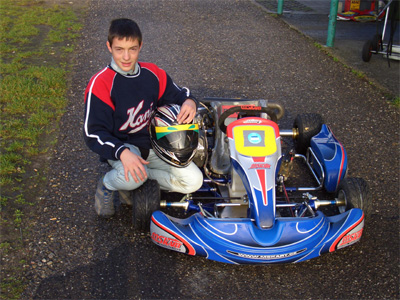 ---
10.11.2006
GREAT BRITAIN
LATEST RESULTS 2006
CLUB RESULTS:
Rob Howland winner of the 2005/2006 Senior Prokart Winter Series in the I.O.M.
GLAN-Y-GORS ENDURANCE 
1ST G.K.D. 66 (MS)
LE MANS 2006:
1ST AJB 1 (MS) !!
8TH MS Lucas Racing (MS)
9TH GKD Balmforth (MS)
Fastest Lap:- AJB 2 55.706 sec
UK 24Hours Whilton Mill:
1ST Racing For Holland (MS) !!
2ND AJB1 (MS) !!
3RD AJB2 (MS) !!
PB ENDURANCE SERIES
ROUND1
1STAJB1(MS)
2NDLucasRacing(MS)
3RDTeamAlpha(MS)
ROUND2
1STLucasRacing(MS)
2NDTeamAlpha(MS)
3RDAJB1(MS)
ROUND3 
1STTeamAlpha
ROUND4
3RDRPMBadBoys(MS)
5THTeamAlpha(MS)
ROUND5
1STAJB1(MS)
4THLucasRacing(MS)
6THTeamAlpha(MS)
ROUND6
4THTeamAlpha(MS)
5THAJB2(MS)
6THAJB1(MS)
7THLucasRacing(MS)
ROUND7
3RDAJB1(MS)
ROUND8
3RDLucasRacing(MS)
ROUND9
3RDAJB1(MS)
ROUND10
2NDLucasRacing(MS)
3RDRPMBadBoys(MS)
***OVERALL(TOP6ONLY)***
3RDLucasRacing
4THTeamAlpha
6THAJB1
SUPER1(FinalsOnly)
ROUND1
HondaCadet:
1STA.Albon(MS) JTKM4/:
2NDD.Iles(MS)STKM4/:
2NDP.Granger(newlaprecord40.25sec)(MS)
ROUND2
JTKM4/:
3RDE.Honeybun(MS)STKM4/:
1STP.Granger(MS)
ROUND3
STKM4/:
1STM.Pritchard(MS)
6THL.Graver(MS)
ROUND4
JTKM4/:
4THE.Honeybun(MS)STKM4/:
1STP.Granger(MS)
4THM.Pritchard(MS)
6THT.Bentley-Roberts(MS)
7THG.Allinson(MS)
ROUND5
STKM4/:
2NDP.Granger(MS)
ROUND6
JTKM4/:
4THC.Latcham(MS)STKM4/:
1STP.Granger(MS)
4THR.Flyming(MS)
5THM.Pritchard(MS)
***OVERALL(TOP6ONLY)***STKM4/:
3RDP.Granger
5TH M.Pritchard
TKM FESTIVAL
JTKM4/:
5TH C.Latcham(MS)
6TH D.Iles(MS)
STKM4/:
2ND P.Granger(MS)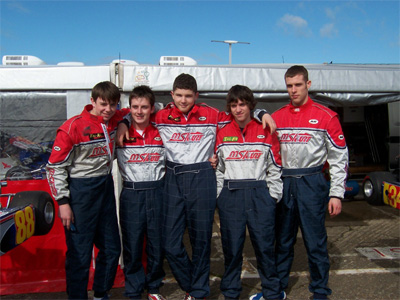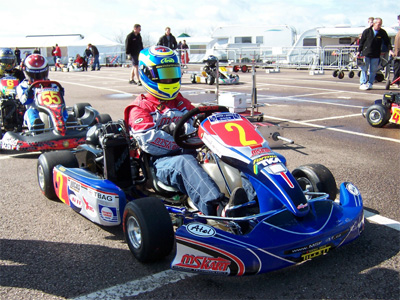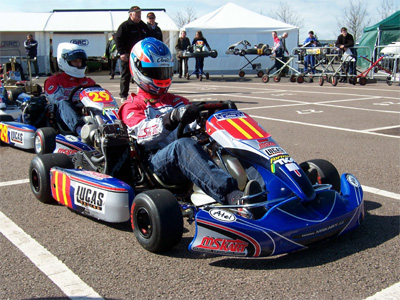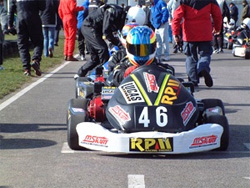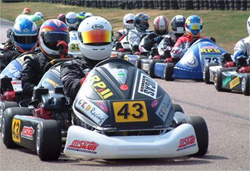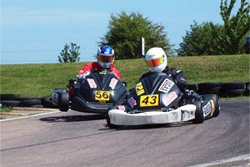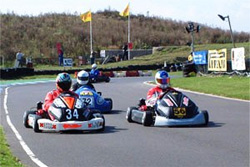 ---
24.10.2006
Hallo Milena.
Anbei das Endergebnis als pdf und die versprochenen Fotos.
Grüße, Erich.
Erich Bohn
Kartsportservice
AUSTRIA
office@kartservice.at
www.kartservice.at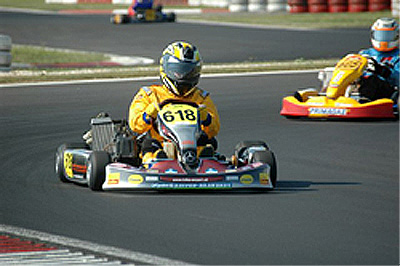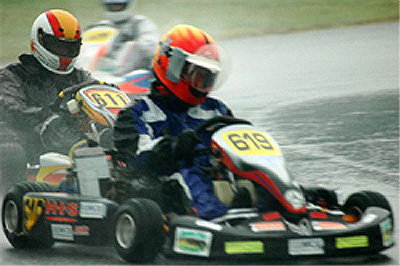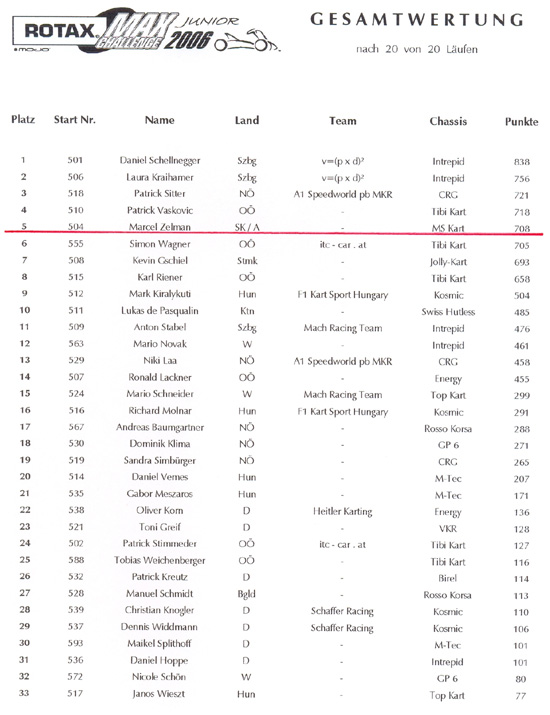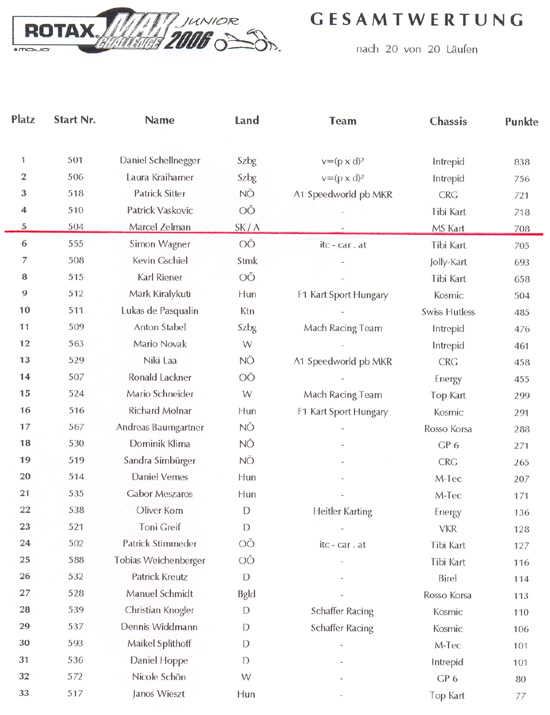 ---
3.10.2006
Dobrý den !
Posílám hlášení z posledních závodů ROK CUP. 
Emil byl již od pátku mezi nejrychlejšími – byl znát trénink z Hobby Cupu. Zkoušeli jsme tedy na káře různá nastavení (stabilizátory, příklon, záklon), abychom se vrátili k osvědčenému z Hobby Cupu. 
Rychlost jsme měli: poslední volný trénink -1.čas, měřák -2.čas, 1.bj-3.čas, 2.bj-3.čas, 3.bj.-2.čas. Bohužel Emila v první jízdě David Bělina dost drasticky vyrazil a Emil po vzpamatování se, dokázal předjet z konce jen na 10.místo. V druhé jízdě byl těsně třetí, když jezdil ve vedoucí trojici, která ujela výrazně zbytku a kluci si měnili pozice. Ve třetí jízdě startoval z 6. místa a po první zatáčce byl 8. Poprvé jel Emil na mokru na nové káře. Osahal si trať a chování podvozku a v 6. kole vyrazil na stíhací jízdu. Byl viditelně nejrychlejší na trati, avšak ztrátu na první dva už nedojel. Asi jsme trefili dobře nastavení a hlavně tlak v pneu na osychající trať. Hlavně si však myslím, že je Emil vyježděný z půjčovny v nepříznivých podmínkách (jízdu na mokru vyloženě vyhledává). Celkem za víkend to bylo 4.místo a celkově za rok jsme 6.
Emil loudí, že pojedeme v pátek do Písku (zvláště když prší), tak si asi budu muset udělat čas.
Jsme fakt moc spokojený s podvozkem a budem se snažit dál. Naším cílem pro příští rok je postup do Lonata.
S pozdravem
Emil Minář  st.
TOP KART racing team, Cheb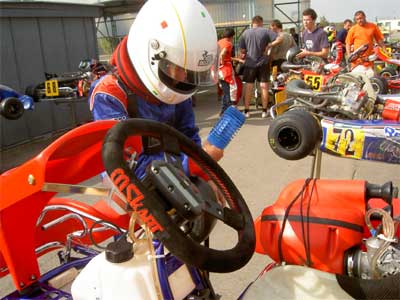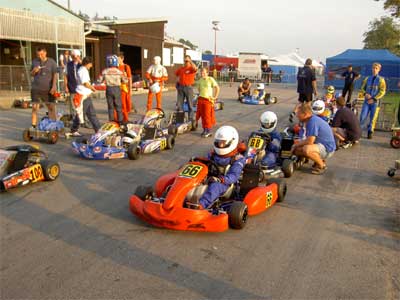 ---
2.10.2006
Really good results
Swedish Cup in Linköping
1,a David Söderlund / MS KART and new track record !!
2,a Mattias Ekman / Birel
3,a Ola Nilsson / MS KART
Second final. Final for Cambio cup
1,a Ola Nilsson and total winner after 5 race this sommer
3,a this final  Fredrik Ringkvist / MS KART
David Söderlund and Ekman in accident. David no 7 with broken radiator
Totally for David in Cambio Cup No. 3
Best regards 
Bengt Ĺke Karlsson
SWEDEN
---
28.09.2006
Report of the ROTAX DD2 Journalist Event in Genk / Belgium on 23-24th September 2006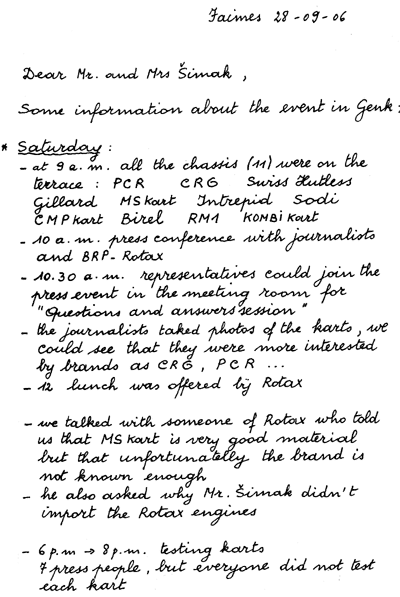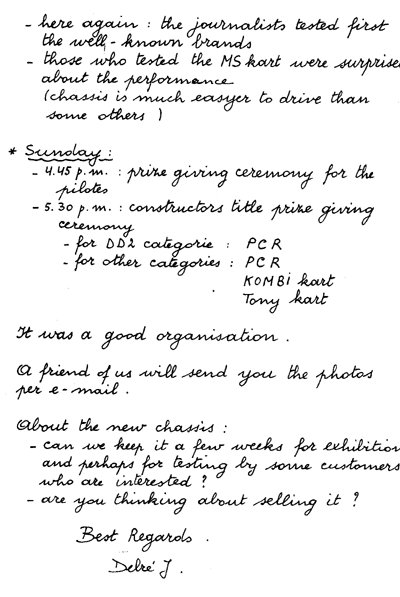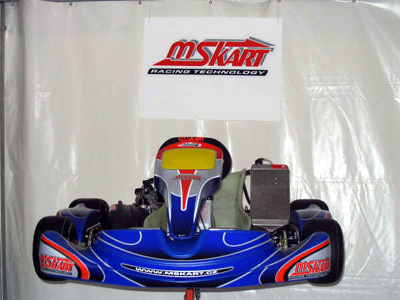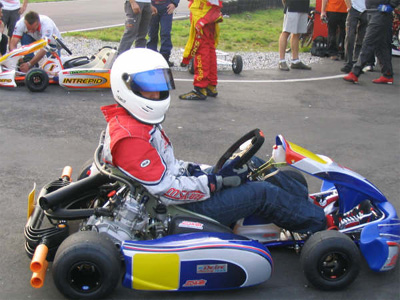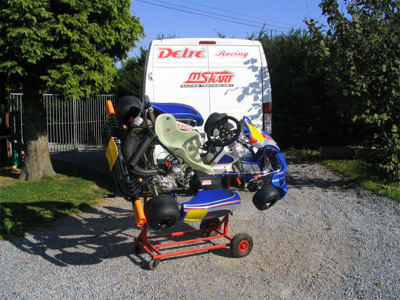 ---
Very good morning Milena and Jana,
Yesterday we had a race and guess what. Out of the 3 MS Karts here 2 got podium.
And not just podium but 1st place finishes. Here we race 3 heats. And both drivers dominated every heat and every lap they where in front and gone. My other shifter driver was racing very well but hit a sand bag and broke the steering and that cost him the podium, but MS Kart is building up a good reputation now after this race. So thanks for all your help.
So we are very happy. The new brakes for the shifters work great now. 
The drivers who won were one in shifter and the other one in 100cc class.
Podium for shifter was:
1st place Oscar Teran – MS Kart
2nd place Manuel Cano – Tony Kart
3rd place Martin Sosa (me) – Birel
On the 100cc class Billy Joe a 15 year old kid first place MS Kart.
Thanks once again!
Ing. Martin E. Sosa B.
Ingeniero de Ventas
Comercial de Motores, S.A.
Panama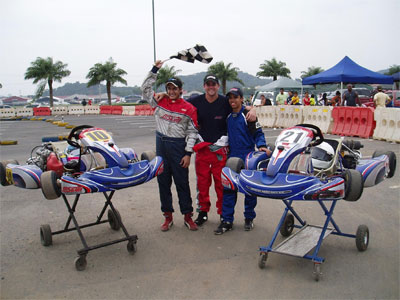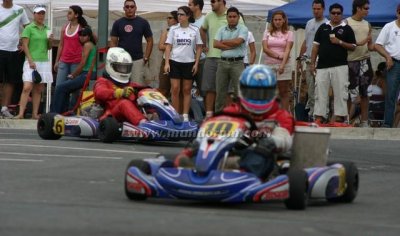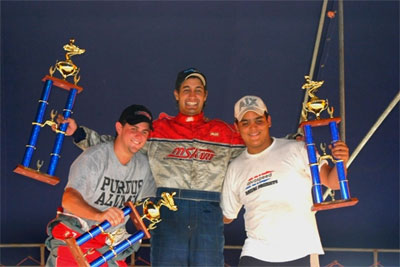 ---
Dobrý den!
Chtěl bych poděkovat panu Milanu Šimákovi za skvělý podvozek RCA 26, který jsme poprvé testovali na 5. podniku HOBBY CUPU 2006 ve Vysokém Mýtě v kategorii ROK JUNIOR. Již od pátku jsme byli velmi rychlí. Jezdec si na novou techniku neuvěřitelně rychle zvykl. Po startu ze 4. místa vodil včele startovní pole až do doby dojetí jezdce o kolo zpět. Po kolizi Emil uvízl a zdržel se. Pak ale ještě pár jezdců předjel a dojel na 9. místě. Ve druhé jízdě startoval tedy z 9. místa. Během 8 kol byl na prvním místě a dojel do cíle s velkým náskokem. Udělalo nám to obrovskou radost. 
Ještě jednou velké DÍKY za skvělý podvozek a budeme se snažit, abychom i nadále dosahovali výborných výsledků odpovídajících naší nové technice.
Emil Minář st.
(jezdec Emil Minář, ROK JUNIOR st.č.66)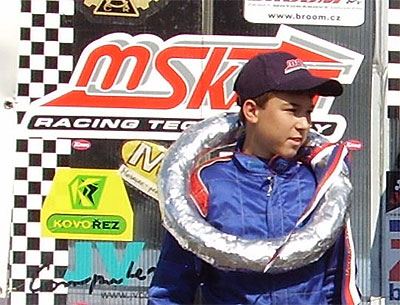 ---
Dear Mr. Simak!
We want to inform you that Martin has won the Baltic Cup 2006 of three countries - Latvia, Lithuania and Estonia - on 12.08.2006.
With regards
Modris and Olga Steinerts